Li-Fi Lamps

2019 MA Material Futures client brief + Swarovski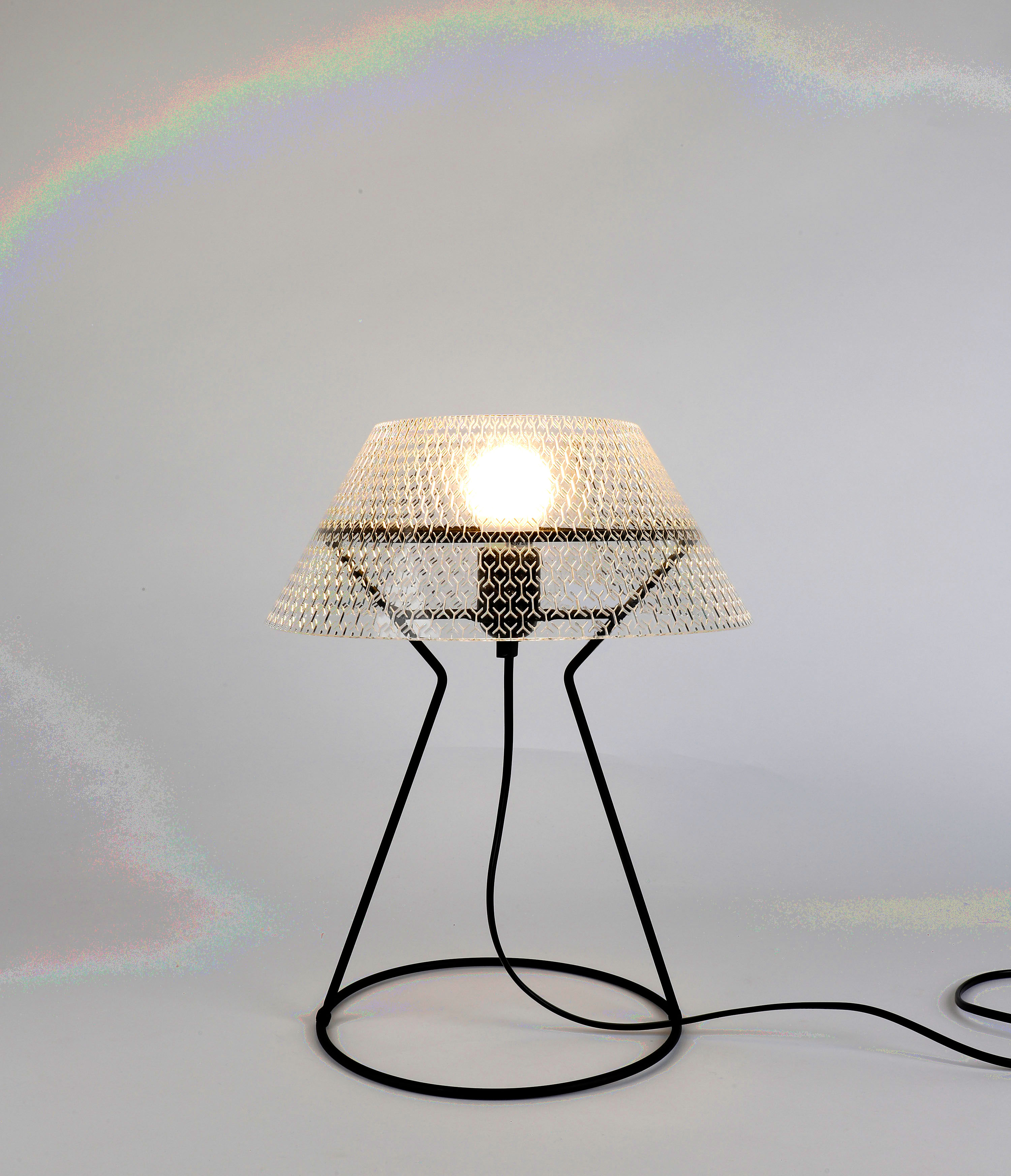 As telecommunication moves along the electromagnetic spectrum to higher-energy, shorter-wavelength frequencies, what happens when it reaches the visible light spectrum?



The first Li-Fi lamp I developed in response to this question consists of a welded steel frame, an acrylic shade shaped by laser-cut kerf-bending, and a simple Li-Fi circuit.
This circuit is an illustration of wireless communication using the visual light spectrum, also known as Li-Fi, a term coined by
Prof. Harald Haass
.